(Tony Avelar/Associated Press)   The NFL has been using pink penalty flags this October in demonstration of their support of Breast Cancer Awareness Month, but apparently the new flags are causing confusion.  
It seems football players may have been overeager in their adoption of the iconic paraphernalia: between all the pink gloves, pink wrist bands, pink cleats, and pink towels on the field, no one can even see the pink flags. A 11 year old boy, Dante Cano from Marlboro, N.J. had an idea to spread awareness about cancer. He sent a letter to Goodell (the Commissioner of the National Football League) to see if his idea could be considered. Roger Goodell invited Dante and his family to the Oct. 28 game between the New York Jets and Miami Dolphins at MetLife Stadium, where the flags were first used.
Although recently the change of colour has not set well with all the teams up and down the country, Goodell said: "Sometimes the simplest ideas can be the best. I applaud Dante for sending in his recommendation." After Sunday's games where players found themselves confused between players' pink sweat towels and penalty markers when they dropped to the turf,  which was also problematic, for viewers on TV and for NLF TV is where the money is at, therefore the reason for NFL's reaction.
After 5 weeks of confusion created by the pink penalty flags being miss laid by players confusing the players' pink sweat for penalty markers when they dropped on the turf, the NFL vice president of football communications Michael Signora, has reverted the use of pink penalty flag back to its traditional yellow flags starting in Week 6. Even though the breast cancer awareness campaign runs through Week 7. The NFL League will continue to use pink coin, equipment, goal post padding and sideline hats.
For NBC SPORT online survey on the pink penalty flag results bellow:
Why can't we just have pink for one game? Does anyone else think an entire month of pink is a bit excessive? Yes 798  No 82
Opinions from NFL twitter:
@MHelmer15 @NFL I understand it is Breast Cancer awareness but the pink flag is really throwing me off. Change it back to yellow.
@jamie_merchant  The penalty flags in this game are pink, as are the penalty flag-shaped player towels. This could have been thought out better.
@Bendel3 I want to see the refs use a pink penalty flag for breast cancer awareness month 👍#NFL
@Lexus4Lisa Pink penalty flag @nfl pic.twitter.com/tbc8AVDa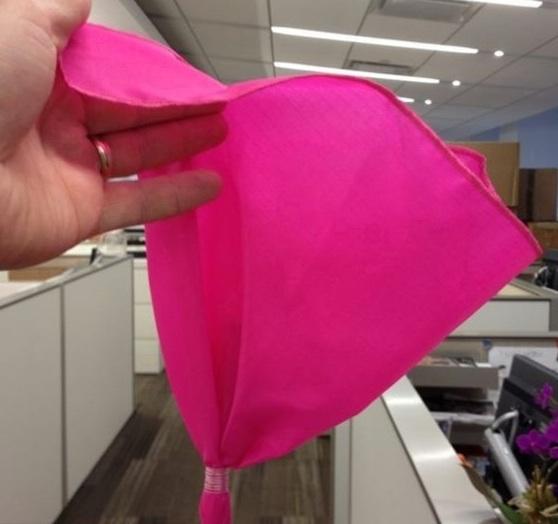 ______________________________
In UK, cancer appeal efforts in British football  such as Stephanie Moore MBE  Bobby Moore Fund. Stephanie Established in 1993, the Fund for her late husband, legendary footballer Bobby Moore, who sadly died from bowel cancer aged just 51. The Bobby Moore Fund has raised over £20 million to research into bowel cancer and also work to increase public awareness of the disease. Bowl Cancer on average has taken almost 300,000 people their lives  in the UK.
Along side this poignant sports contribution to cancer research, up and down the UK there are many cancer charity organised sports events runs, walks, challenges and events: